Dear Readers:
I wanted to share with you my latest feature in the March 2017 issue of Oregon Wine Press:
by L.M. Archer
The term "French Paradox" emerged in the '80s to describe that country's contradictory high-fat diet coupled with its low incidence of heart disease. Today, another "French Paradox" plays out; this one, in Burgundy. While the region grapples with a new normal of rising weather catastrophes, lower yields, as well as increasing land and production costs, domaines and vignerons search for opportunity elsewhere.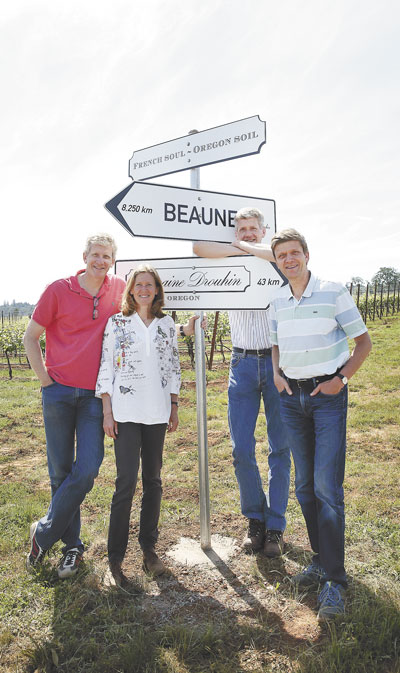 For many Burgundians, that search leads to Oregon. Visionaries like Maison Joseph Drouhin rooted early in its volcanic and sedimentary soils. Other houses followed, like Maison Louis Jadot and Domaine du Comte Liger-Belair, along with legendary vignerons like Dominique Lafon of Domaine des Comtes Lafon. As a result, today's Old World Burgundy and New World Oregon enjoy a complementary relationship based upon an overarching respect for Pinot Noir in particular, for terroir in general and for excellence overall. Read more here.
Copyrighted 2017 L.M. Archer \ binNotes | redThread™.  All Rights Reserved.